UHC Pro Cycling Web & Social Media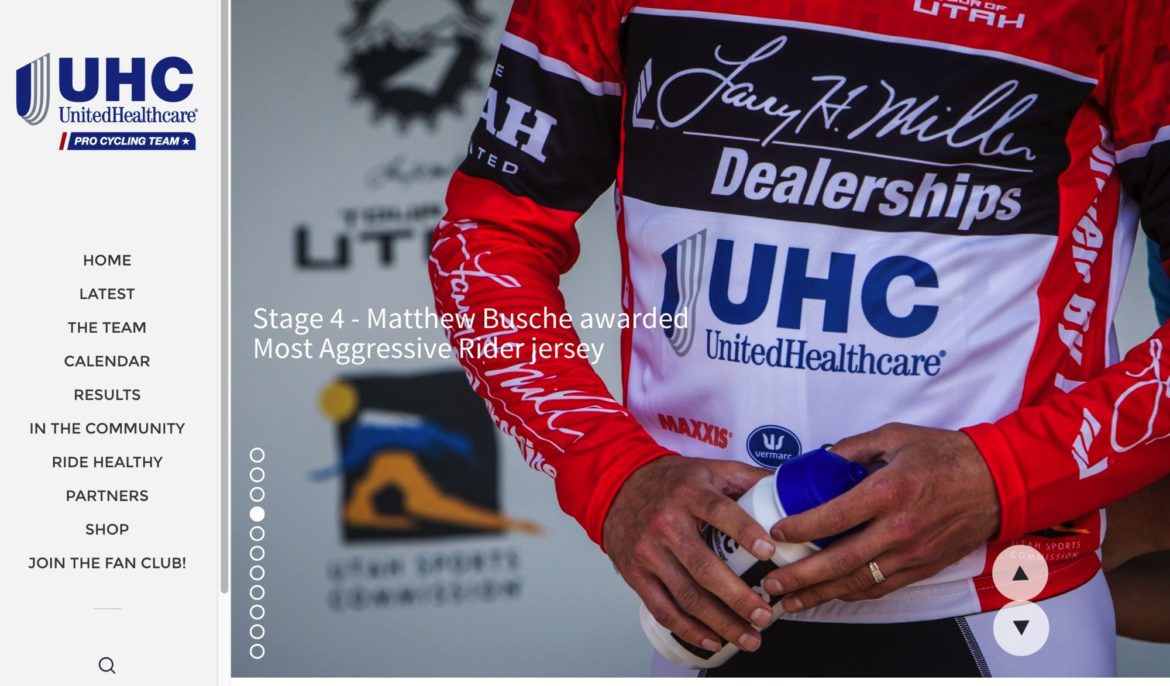 For over three years I've been managing website content, back-end website IT issues, website development, media delivery, asset management, social media, and more for the UnitedHealthcare Pro Cycling team.
Website
The website has undergone a number of transformations in my time at the helm.  For the first few years of the team's life there were only minor changes to the website.  When I came on board I retained the visual style of the website, but updated the back end to the current WordPress install, and CSS3.  After that a long plan to re-design the site came around in the summer of 2015, with completion and roll-out occurring spring of 2016.
Social Media
In my time with the team I have driven social media numbers from a small but engaged cadre of fans, to a substantial number while still enjoying deep engagement with fans on many levels.  I maintain the Twitter, Facebook, and Instagram accounts for the team with fans ranging from around 6400 on Instagram to over 23k on Facebook.
Daily, sometimes hourly updates go out to race fans across the platforms, with content changing depending on the season and current races going on.
Email Campaigns
I have maintained the team email database, as well as general templates for the copy-writer to use since my first day with the team.  Ensuring that we are sorting, updating, and managing those lists is key to retaining interest.  In addition, being able to segment lists and examine how each email campaign performs with each segment allows for more in depth understanding of what is working, and what needs improvement.